Check out these first drive reviews of the Mercedes EQS electric sedan.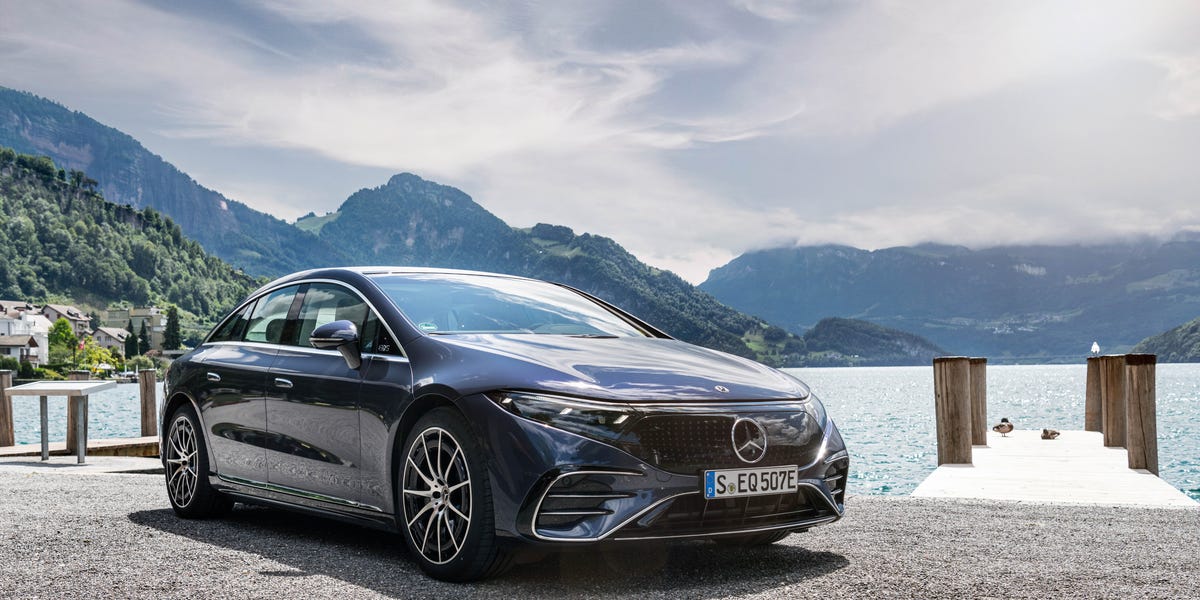 With EPA range of 340 and 350 miles, the luxurious Mercedes-Benz sedan handily beats the Porsche Taycan and Audi e-tron. As for the Lucid Air and Tesla Model S? They're ahead.
www.caranddriver.com
Mercedes-Benz's battery powered EQS450+ (above) and EQS580 have an EPA range of 350 or 340 miles of range, besting their German competition by more than 100 miles.
Tesla and Lucid easily beat the new Benz's range with the Model S Long Range coming in at 405 miles and the Lucid Air Dream R AWD covering 520 miles per charge.
The EQS450+ boasts the lowest drag coefficient (Cd) or any car for sale and will start at $103,360.
The electric Mercedes EQS 450+ and EQS 580 4Matic signal what we can expect from Mercedes in the future.
www.autoblog.com
Verdict:
"Truth be told, this is the most complex car I have ever tested. The press kit runs 63 pages and there was even more discovered here in Palo Alto during various expert interviews. This could get awfully tech-y awfully quickly, but as Mercedes CEO Ola Källenius told the assembled group of journalists, "A lot of customers don't want to get bogged down in the details. Customers just want to know that it works." We tend to agree, which is why we've tried to focus on what the EQS is like to drive and/or ride in. EV evangelists will no doubt find plenty to geek out about or hate on, from its battery chemistry (there's 10% less cobalt!) to its energy recuperation power (up to 290 kilowatts!), but for those interested in how the EQS behaves as a car, the simple answer is that it not only works, it's sensational.

The price is also not that outrageous. With a starting point of $103,360 including destination and three years of free charging at Electrify America stations, the EQS 450+ is actually cheaper than the base S 500 at $110,850. True, that has standard all-wheel-drive, stronger acceleration and more space, but it's similarly equipped and engineered. That can't be underlined enough, because "being similar to an S-Class" carries a lot of weight and justifies a lot of dollar signs."