ChargePoint will be bringing ads to their charging stations with the help of GSTV. Over the next year they will be adding around 1000 screens to charging stations in 10 different markets that will show 3-5 minute videos.
Advertising dollars could help make EV charging profitable for businesses while giving marketers access to EV drivers.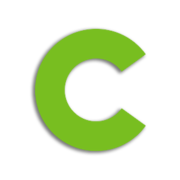 www.convenience.org
ALEXANDRIA, Va.—ChargePoint, an EV charger operator, is rolling out a
nationwide advertising network
in partnership with digital display company Ara Labs Inc. and Destination Media Inc., which owns GSTV. ChargePoint is the largest operator of electric-vehicle chargers in the U.S. by number of stations with 28,753 charging stations across the U.S.
ChargePoint plans to deploy about 1,000 ad display screens in 10 key markets during the first 12 months of the rollout. The ads will be mixed in with three- to five-minute original videos by GSTV about news, weather and pop culture. Not all businesses who have ChargePoint chargers have to opt into the advertisements.
Sean McCaffrey, GSTV's president and CEO, told The Wall Street Journal that the company plans to pitch shopping malls, movie theaters and fast-food chains, asking them the question "How do I begin to offer EV as an amenity to my consumers in a way that becomes affordable and scalable?"
In a statement announcing the partnership, McCaffrey said, "Brands now have the unique opportunity to appear on a platform that is growing to follow consumer behavior, reaching a high volume of consumers at a key moment in their day as they charge and shop. The deal opens an entirely new avenue of opportunities for marketers," he said.
Retailers, meanwhile, "now have increased opportunities to engage consumers while they fuel and scale their networks," said Jeff Cripe, CEO at Ara Labs. "This deal will result in more screens at the most optimized locations, allowing for better customer and advertiser experiences. We're excited to partner with the two best-in-class networks in EV charging and location-based media to provide a turnkey, fully supported and rapidly scalable media display network."
Volta, another EV charger operator, told the Journal that EV charging stations are a natural fit for automotive, packaged goods and entertainment brands. Volta launched a media network late last year. Volta's business model is based around ad sales, and a company spokesman told the Journal that its network currently includes 5,400 screens and 2,920 individual charging ports across 28 U.S. states and territories.
"We're at the places where you're already going [and] spending your time and resources," Brandt Hastings, chief commercial officer at Volta, told the Journal.
EV charger companies are pitching marketers on the premise that they can target upper-income consumers immediately before they go into retail locations, where many charging stations are located.
"In the next five to seven years in the U.S., there are going to be lots of runs at different business models to try to make the charging service profitable," Nick Nigro, founder of tech consultancy Atlas Public Policy, told the Journal. "[Advertising] could add some much-needed revenue to a business that doesn't easily break even just selling electrons."
Tire company Michelin partnered with Volta on a marketing campaign, and Michelin said the ads led to a 70% increase in consumer awareness of the company's EV-specific tires.
Stephanie Tarbet, vice president of communication, brands and government affairs at Michelin, told the Journal that Volta "ensured that we are reaching a premium audience of EV and non-EV drivers at point-of-purchase for retail, grocery, entertainment and many more."
Earlier this spring, ChargePoint partnered with Volvo and Starbucks to establish a public EV charging network at 15 U.S. Starbucks locations. The chargers will be installed along a 1,350-mile route from the Denver area to the coffee company's Seattle headquarters. Volvo is installing the Volvo-branded ChargePoint DC fast chargers along the route, and the company plans to have a charging location about every 100 miles. For Volvo drivers, access to these charging points will be free or at preferential rates.
NACS is fighting for
private investment
in EV charging stations. The association urged lawmakers to incentivize the nation's existing refueling locations to incorporate EV charging into their suite of fueling options as the federal government implements the
National Electric Vehicle Infrastructure (NEVI) Formula grant program
.
"Bringing private investment to EV charging will lead to more of the infrastructure that drivers need," said NACS General Counsel Doug Kantor. "To do that, the NEVI program should move the country toward a competitive EV charging market with a multitude of retail businesses in all parts of the country having the opportunity to invest and earn a profit. Encouraging private investment will mean state-of-the-art chargers in convenient locations with competitive low prices alongside the types of amenities that drivers have come to expect while they refuel."
Building out an EV charging network is important to the adoption of EVs, and according to Jay Smith, executive director of the Charge Ahead Partnership, the fastest, most efficient way to build a network is to utilize fuel retailers who already have the real estate in the right locations.
"They offer the amenities that drivers have come to expect, and they have the infrastructure to provide that service. They're used to serving drivers, and they want to continue to serve drivers in the future," he said on a recent
NACS Convenience Matters podcast episode
.
However, there are two reasons preventing convenience-store retailers from getting into the EV charging business. Find out these reasons in the episode "
Is an Electric Vehicle Future Possible?
"
The
NACS EV Charging Calculator
allows retailers to assess the cost and profitability of offering EV chargers at their sites. The calculator focuses on what retailer utility costs associated with EV recharging are and what the corresponding revenue must be to recover those costs after allowing for potential ancillary in-store visits and purchase profitability.