First drives for the EQE are finally starting to get released!
Here's the first two I've seen from Motor Trend and Car and Driver.
Car and Driver: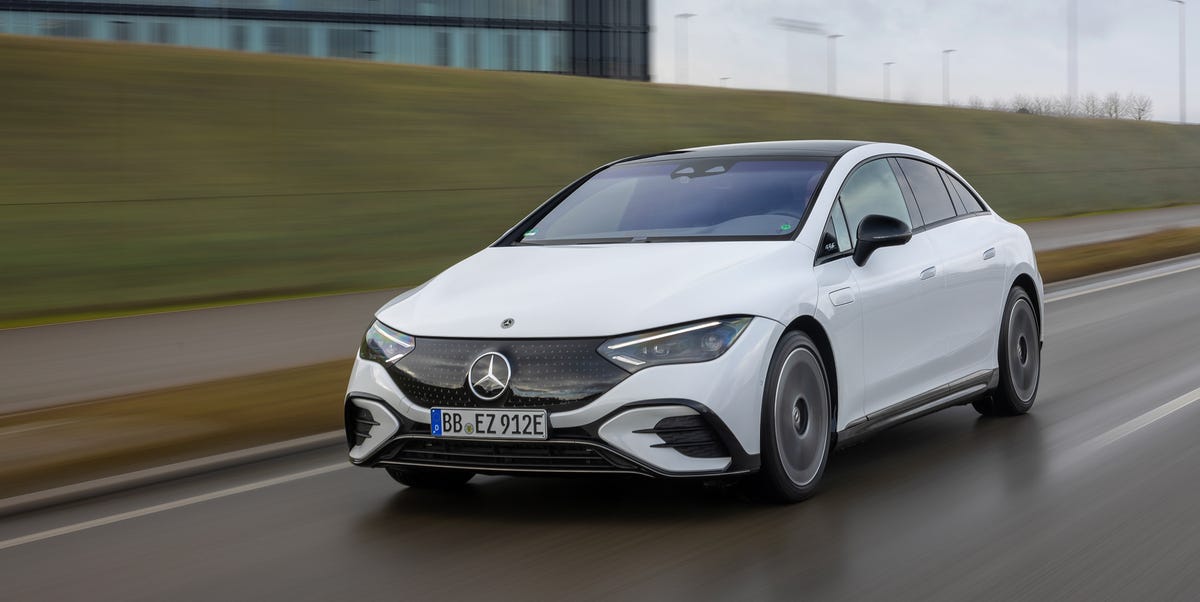 The second all-electric Mercedes-Benz model is clearly related to the first.
www.caranddriver.com
We liked the absolute quietness in the EQE. If that silence is too much for you, there's several artificially designed sounds that reflect both throttle input and regeneration, which can be adjusted from coasting to strong regen. Beyond that, the EQE allows the driver to manipulate additional parameters with Comfort, Sport, Eco, and Individual modes. One quirk of the user interface is the optional heated steering wheel; devoid of a button, it can be activated by voice command or preselected for certain climate scenarios.

The brand's early efforts at EVs (in Europe) were somewhat lacking: The EQC shows its GLC roots all too obviously, and we found the EQA to fall woefully short of the GLA's dynamic capabilities. While we must reserve final judgment until we get behind the wheel, the EQE presents itself as a convincing, comprehensive EV. Mercedes-Benz has leaped forward; now let's see how it will perform in the market. Pricing has yet to be announced, but we expect it to be similar to the BMW i4 and comfortably below the Porsche Taycan.
Motor Trend:
You better believe it—so far, the EQE seems like the real deal.
www.motortrend.com
The Verdict—So Far
First impression: The EQE is the E-Class electrified. No, the interior package is not the same—though roomier up front and with more rear legroom—as that sloping roofline makes the rear seats feel slightly more cramped. But the EQE350+ feels to have the same overall demeanor of the three-pointed star's touchstone car. And that's a good thing.
But the E-Class, of course, is more than just a sedan. One in three E-Classes sold in Europe last year was a wagon, and in Germany wagons accounted for 50 percent of E volume. And then there is the E-Class Coupe and its Cabriolet cousin, both still solid sellers. Do they simply go away when production of the internal combustion E-Class finally ends?
Enzmann demurs, then hints EQ versions of those models are likely to appear toward the end of this decade, when the EVA2 architecture is superseded by the new MB.EA architecture under development in Stuttgart.
An AMG EQE wagon? Sign us up.